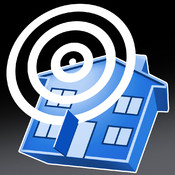 Homing In just launched their new website (via Todd on FB).
They tout themselves as "Uber and Yelp for Real Estate Rolled into One App"
Yelp, and Uber, are both massive businesses by themselves. So I worry they are biting off more than they can chew (hey, they aren't the only ones).
It'll be interesting to see how this "Uber for Real Estate" opportunity plays itself out. Homing In and Curb Call exist already, but I virtually guarantee they won't be the only players tackling this.