Tag Archives:
Consumer
by Drew Meyers on 1:44 pm September 16, 2016

From a guest post I published on Inman: The hardest part of running any business is finding customers. Real estate is no different. One way or another, as a broker, you're going to spend money to attract clients and leads. You pay in either time or money. Although I understand the need to balance short-term and long-term lead generation as a way to ensure there's food on the table next month, it continues to puzzle me to see the industry make so few investments on long-term … Read More »
by Drew Meyers on 9:20 am July 1, 2015
Are you actually, TRULY, building your product for consumers, or is that just a facade you put up for the general public? I'd argue virtually zero companies/products built in this industry are truly being built for consumers. To do it? You need a fairly large stash of money in order to push monetization off into the distant future while still investing heavily into product and distribution – as well as an incredibly mission driven founder (remember: missionaries, not mercenaries) not in it for the payday.
by Sam DeBord on 9:58 am March 5, 2013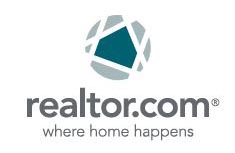 Realtor.com just went through a major design overhaul and I thought it would be interesting to see the reaction of the tech crowd. It looks to me like it's a move in the direction of most of the larger internet-based companies: simplify, streamline, and create a sleek, modern feel. (Disclaimer: I'm a guest writer for Realtor.com, but I receive no compensation or financial incentives from the company.  I just enjoy picking apart this stuff.) The home page for first-time visitors has been redesigned with just … Read More »