Tag Archives:
seller leads
by Drew Meyers on 8:30 am December 14, 2017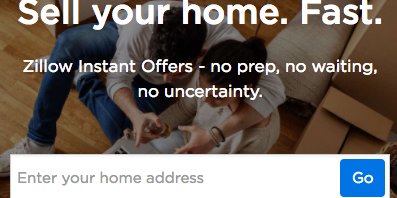 It's no secret there is a consumer shift to faster transactions — on both the buy side and the sell side. Zillow Instant Offers (prior coverage here) and Redfin Now (prior coverage here) are both sell side initiatives I'm bullish on. FlyHomes is offering guaranteed closings on the buy side (see here). What's the next iteration on the seller side? Here's a product — or business — idea, which I alluded to in my "why haven't you started a real estate startup" post a couple weeks ago. … Read More »
by Drew Meyers on 9:00 am August 2, 2017
Onboard Informatics has been working on a new AVM brand that was announced today — myAVM. My question is the same one I have about RealEstate.com — do millennials really need their own AVM? I get that brokerages and agent want to integrate a white label AVM on their own websites — but if that's the case, why bother with a "consumer brand" like myavm? Or, perhaps I'm not understanding something about the product and strategy behind it.