Tag Archives:
snapchat
by Drew Meyers on 3:23 pm June 14, 2016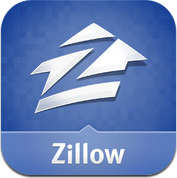 It seems Zillow's commitment to Snapchat as a marketing platform is real…
by Drew Meyers on 7:44 pm November 14, 2013
Realogy and Trulia getting married? Redfin raised $50 million (Glenn wrote about it here) "Pocket listings" is causing a stir …and, WOW, apparently Greg Robertson will finally shed light on the Realty Alliance issue come Monday. In other, non-real estate news, Snapchat turned down $3 billion. What did I miss?