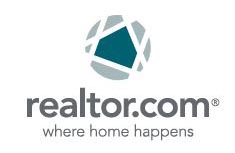 We know an amazing team is paramount to Realtor.com somehow figuring out how to overtake Zillow and Trulia.
But what possible strategic product/business approaches could Realtor.com take?
What is not the winning strategy?
Winning with a "cool" factor.
Pounding on the "data freshness" (updates every 15 minutes) angle. I really don't think the common buyer cares about getting updates every 15 minutes, but maybe that's me.
Adding FSBOs & distressed properties.
What are some angles worth exploring?
Capitalized on "History of a Home" concept – I was talking with an entrepreneur last week who mentioned that a Facebook for homes would be interesting to him. I happen to have written a post about this exact topic over a year ago — and it could be a home run opportunity, IF done right.
KILL it in the moving category.
Take the long view and build a product offering for college kids to get them interested in real estate ahead of when they actually think about buying or renting.
A video portal.
A Buyfolio-esque offering (Buyfolio really was a good pick up by Zillow)
Partner with Google — heavily.
Build something completely new every buyer or seller needs to make a transaction seamless.
Build something new every agent in the country needs daily, but they just don't know it yet.
Or — and I don't think this would ever happen — but, commit to making zero money for 2 years off Realtor.com, and building everything with a consumer first mindset. Become the go-to source for real estate information for those that don't want to look at ANY ads. Then figure out a new monetization strategy way down the line.
What do you think the winning strategy entails? How would you go about beating Z/T?
PS: We've started a series titled "Meet the Real Estate Tech Entrepreneur" — for the founders of real estate tech companies reading this who want to be profiled, please shoot me an email at drew at ohheyworld dot com.