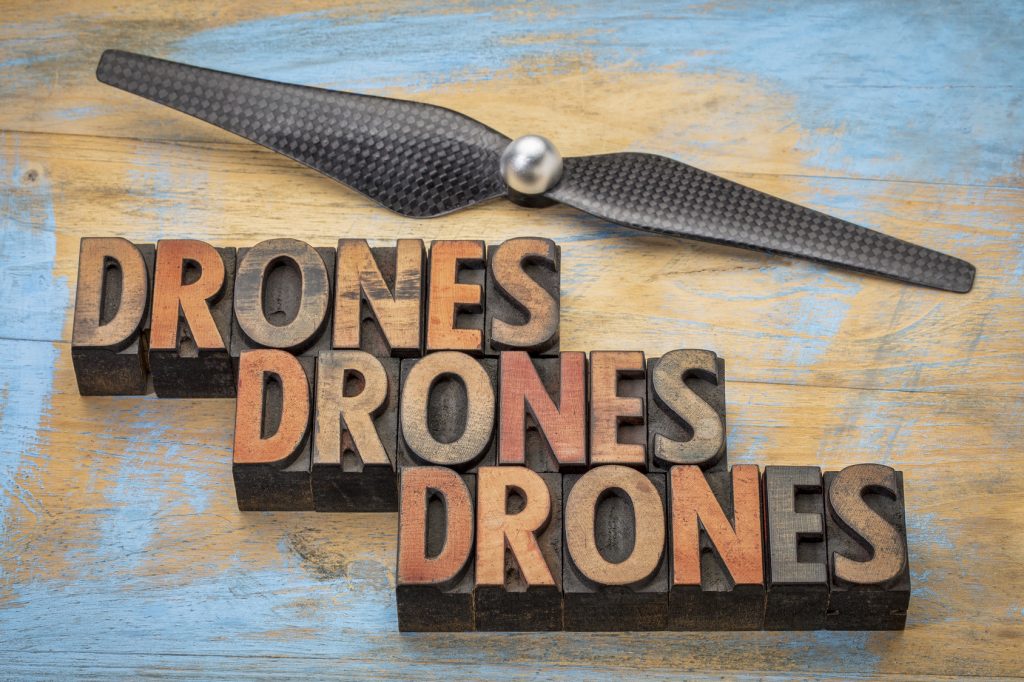 Positioning a home on the real estate market so that it sells quickly relies on a range of carefully selected advertising and marketing tactics. Real estate agents seek out all the latest tools, resources, and strategies to draw more interested buyers to open houses and to call the listed number to schedule showings. Some of the more powerful tools for capturing a buyer's interest are photographs and videos.
Incredible photography and videos provide a visual reference for buyers. Reading through a listing of features can't always help them to imagine what the home actually looks like. Yet with stunning photographs and video tours, a person can see the actual rooms and amenities which could make the buyer rush to see the home for themselves.
While many real estate agents simply use their own smartphones and digital cameras to take photos, some agents are using a unique piece of equipment to obtain an aerial view of the home and surrounding neighborhood. Drones are taking to the skies and providing amazing visual views to prospective buyers.
How Drones Are Changing the Marketing Playing Field
Drones can be mounted with high resolution cameras to provide an aerial view of a property. These unmanned aircraft systems (UAS), can focus in on exterior architectural details that can attract buyers looking for specific home styles. The drones can also show the size of the property and provide views of the surrounding neighborhood.
An interested buyer can go on a virtual tour right on their computers as they can see what stores are near the house, check out how close the property is to traffic and recreational hotspots, and get a better idea of the neighborhood setup. With stunning photography, it can have a positive influence on buyer opinions and give that extra push to pursue the home as an option.
But, is there data to back any of this up? How does a drone used by a real estate agent influence their advertising and marketing strategies when it comes to home selling? MLS statistics claim that 68 percent of homes sold faster when there was aerial photography while the National Association of Realtors posted that 73 percent of homeowners said that they were more likely to work with real estate agents who used videos in their marketing tactics, according to RISMedia.
What Agents Need to Know
If you are a real estate agent who is interested in using drones, there are a few things to be aware of before you run out and purchase a drone. You don't need to have a Federal Aviation Association (FAA) pilot license to operate a drone. Yet you will need to get an FAA remote pilot certificate which will need to be renewed every two years. You should also consider getting liability insurance just in case a malfunction occurs with the drone and it causes property damage.
You will also have to abide by the list of FAA regulations when flying drones in residential and commercial air spaces. There are some things which you cannot do. You cannot operate a drone while in a moving vehicle, fly it over no-drone zones such as sporting arenas or near airports, fly it at night, or fly it anywhere in the District of Columbia. You should also practice good etiquette techniques when using drones. Always ask permission from homeowners and neighbors to fly over private properties, avoid flying it over large crowds, and don't allow kids to chase after drones.
Getting the Perfect Photography and Videos from Drones
Like any video and photography equipment, piloting a drone will require you to practice operating the machine and flying it with the correct movements. Take some time to get used to flying the drone without taking any aerial photos until you feel confident that you can effectively control the UAS. Then take practice photo shots and video until they come out to your, and your client's, liking.
If you don't have the inclination to buying and piloting the drone yourself, you can hire a company to do the task. There are a wide range of drone companies on the market who will take the photography and videos for you as well as edit the video. Before hiring a company, you should check out their portfolios of photos and videos that they have previously taken for other clients. You should also ensure the company has an FAA remote pilot airmen certificate.
When it comes to marketing homes, you don't exactly want to be behind the times. Drones may be able to give you an advantage by providing amazing aerial photography and videos which can be placed on your website. While it may not be the norm to go this route yet, it may be a trend to keep an eye on.