Are you looking for gift ideas for real estate agents (aka Realtors) this upcoming holiday season?
Those who know me, know I'm not the biggest fan of consumerism (read this post I wrote on Christmas day in 2010). Thus, in 2015, please don't spend money purchasing worthless material items your friend or family (who happens to be an agent) doesn't need.
Here are a few worthwhile Christmas gifts to consider: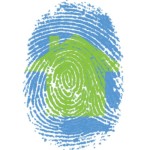 The first month or two of membership to GiveBack Homes ($50/mo). I can't think of a better way to give an agent a boost to start 2016 than to join the GiveBack Homes community. Buyers and sellers want to work with people doing good, and GiveBack Homes makes it easy to find them.
3 Months of Spacio Pro ($15/mo). Collecting, cultivating, managing, and converting leads is the lifeblood of growing any real estate business. Spacio Pro makes it simple.
A handcrafted product by artisans in developing communities from Enrou. What better way to celebrate than giving someone a beautiful craft, that comes with the personal story from the maker.
A gift card from New Story. There are a lot of people in this world who don't have quality homes; this is your chance to help change that.
Or, a donation to any other great charity, such as Kiva, Mothers Fighting for Others (I spent a week there in 2010), or The Adventure Project.
Happy holiday shopping!