Tag Archives:
zillow ad
by Drew Meyers on 8:44 am February 21, 2015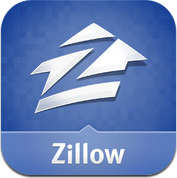 I love this ad. It's genius. FYI I grew up on a lake (Lake Sammamish).
by Jeremy Rivera on 5:23 pm August 19, 2008
After my last post about utilizing video because of the potential audience across Youtube, I stumbled over this brilliant marketing video that actually originated from Zillow. Great Job Guys! My favorite part if the guy at the end crashing into the table.