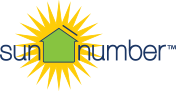 I'm glad to see Zillow added Sun Number's to property detail pages this last week.
I hadn't hadn't heard of Sun Number until tonight. From their website, their mission:
increasing the public's awareness of the solar potential of buildings through our Sun Number™ Scores
The company/product reminds me a lot of Walk Score. Their mission is as follows:
Walk Score's mission is to promote walkable neighborhoods. Walkable neighborhoods are one of the simplest and best solutions for the environment, our health, and our economy.
Those that know me know I'm mission driven. I love Walk Score because it was always very clear their mission came first, and they were focused on fundamentally changing society for the better. Of course, the fact both products and missions are along the same lines brings up the challenge with attracting consumer attention that every non-listings related product suffers from. The best way to public awareness for such a product is via distribution deals with the portals, and Sun Number got the biggest player out there. Well done.
How long will it take to get a portal to implement a "search by Sun Score"? (see here).