In our latest real estate tech interview, I'm talking to David Hermann from Sun Number (which I recently covered), a company that analyzes solar potential for homes around the country, based in Denver.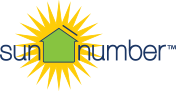 What do you do?
We have developed an automated process that accurately and efficiently analyzes rooftop solar potential. Our analysis is available to consumers via Sun Number Scores, an easy to understand score between 1 and 100, with 100 being the perfect roof for solar.
Why do you do what you do?
For most homeowners, the thought of spending money to generate electricity from rooftop solar is new and confusing, and this has prevented many from acting even though it would save them money. Sun Number scores are a free, independent analysis of their rooftops solar potential that can help them feel comfortable that solar is right for them.
What are you most excited about right now?
We are really excited about our relationship with Zillow and having Sun Number scores available on Zillow's website for 35m buildings. A home's solar potential is getting shared with millions of homeowners and home buyers that potentially have not thought seriously about solar before. This is an acknowledgement that solar potential is part of the criteria that people look at when they consider buying a new home.
What's next for you?
We are working to get every home in the United States analyzed and scored. Our relationship with Zillow is opening opportunities and we hope to have a Sun Number score for every home in the next 6 months. If you don't see a score for your home today, please check back!
What's a cause you're passionate about and why?
We have to make a more concerted effort to move to energy generation from renewable resources. Solar can be a big part of solving this puzzle, and for the past four years Sun Number has been committed to proving consumers and the solar industry with innovative ways to assess solar potential that engages consumers and reduces costs for the industry.