In our latest real estate tech entrepreneur interview, we're speaking with Sarnen Steinbarth, founder of TurboTenant.
Without further ado…
What do you do?
I am the founder of TurboTenant, a landlord myself, and a property education instructor. I founded TurboTenant out of a passion for mitigating the biggest issues faced by independent landlords.
During my time as a property education instructor, I picked up on the pain points of my students. Landlords weren't sure how to screen tenants, couldn't afford the high price tags of property management software, and were losing a large chunk of their profits to these costs. From these pain points came the inspiration for an online software that would be completely free for landlords and easy to use.
What problem does your product/service solve?
TurboTenant helps independent landlords improve the investment performance of their properties by offering them online tools previously only available to large property management companies. More than 60,000 landlords across the U.S. turn to TurboTenant for free, online solutions for landlording.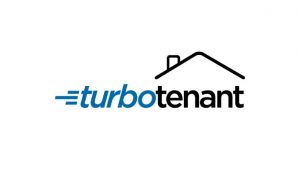 These features include property listings, free property marketing, online rental applications, and full tenant screening covering criminal, credit, and eviction history. All of TurboTenant's features focus on helping landlords manage smarter, faster, and more effectively.
Not only is our software free for landlords, it is simple to use. Many property management software platforms are extremely complex and out of reach for the average landlord. Our goal is to continue to develop products that our users can adopt quickly and without the need for extensive training. We provide landlord software that was created by landlords for landlords.
What are you most excited about right now?
I am excited about the progress we have made and the rapid growth of landlord adoption. I am also excited about the new products we are developing. It is thrilling to watch my passion for helping landlords come to fruition in the form of an easy online solution that can help 100,000's of people – landlords and tenants.
What's next for you?
At TurboTenant, we never stop innovating. We are constantly seeking the next landlord pain point and looking for the ideal solution. We have a lot of exciting products in the pipeline and developing those is a big part of our future. We also have a new landlord interface and experience we will be unveiling soon, which will further aid in the ease of use of our platform. Every next step we take is focused on how we can best serve our landlords.
What's a cause you're passionate about and why?
While TurboTenant is my number one passion, I am also passionate about being involved with and coaching youth sports. For many years I have spent time investing in my local community through volleyball coaching, refereeing, and helping run sports camps for kids.
Thanks to Sarnen for sharing his story. If you'd like to connect, find him on LinkedIn here.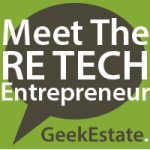 We're constantly looking for great real estate tech entrepreneurs to feature. If that's you, please read this post — then drop me a line (drew @ geekestatelabs dot com).
Posted in