In our latest real estate tech entrepreneur interview, we're speaking with the co-founder and CEO of Rented.com, Andrew McConnell.
Without further ado…
What do you do?
I am the CEO of Rented.com. We are the largest marketplace in the world connecting real estate owners with short-term rental managers. We do this by providing fixed income to the owner on a long-term lease, and then placing the property with our network over more than 1,000 of the best professional short-term rental managers globally.
What problem does your product/service solve?
Owners hate spending the 8.4 hours/week it takes to manage their rental homes themselves (according to HomeAway). But they also don't like the uncertainty and variability that comes with hiring a manager on a commission basis. Most managers are not at a scale where they can really offer guaranteed rental contracts to owners given the riskiness of doing so. By creating the world's largest network of the best short-term rental managers on the planet, Rented.com is able to provide owners and managers with exactly what they are each looking for, making all parties better off.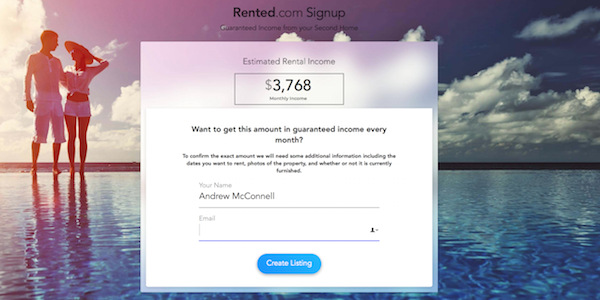 What are you most excited about right now?
We recently closed a fund for our "Rented Capital" product that does these leases that will enable us to sign $125 Million in leases over the next year. THAT is exciting.
What's next for you?
Signing those leases!
What's a cause you're passionate about and why?
Early childhood education. So many of society's resources go to helping or addressing problems with adults. Far too little is invested in the most vulnerable members of our society. At the same time, data proves over and over again that investment at that stage is far more efficient in terms of having a positive impact on someone's life. This is what I care about.
Thanks to Andrew for sharing his story. If you'd like to connect, find him on LinkedIn here.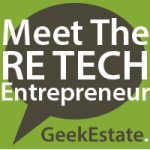 We're constantly looking for great real estate tech entrepreneurs to feature. If that's you, please read this post — then drop me a line (drew @ geekestatelabs dot com).
Posted in