In this week's founder interview, we're bringing you Jeff Weiner from Realquantum.
Without further ado…
Who are you and what do you do?
My name is Jeff Weiner and I am the CEO and Co-Founder of Realquantum. Realquantum is a SaaS company providing web-based commercial real estate appraisal software and database products that significantly accelerate the appraisal process. We are on a mission to transform commercial real estate appraisal with a platform that empowers appraisers to deliver high-quality, accurate valuation insights faster than ever.
What problem does your product/service solve?
Realquantum is solving for the unnecessary time spent on mundane and repetitive processes involved in preparing commercial appraisal reports. Appraisers commonly use outdated or varied formats for their reports, resulting in mistakes such as including a previous client's name in a new report or making calculation errors in Excel when making last-minute changes. These issues cause several problems, including longer review times for the practice manager, scalability issues, profit margin losses, and slower delivery times. However, with Realquantum, these errors are eliminated, and the reporting process is streamlined through a comprehensive database that stores all information related to clients and properties. Additionally, customers retain ownership and control of their data, including comps, ensuring its privacy.
What are you most excited about right now?
We recently announced that Cushman & Wakefield selected Realquantum to provide its cloud-based appraisal platform for the firm's U.S. Valuation & Advisory practice. This is especially exciting for our company because it affirms our vision to move commercial appraisal beyond spreadsheets.
What's next for you?
Our primary focus in 2023 is growth. The global commercial real estate market continues in a state of rapid change. E-commerce continues to erode retail and grow industrial. Remote work is starting what will be a profound impact on office property and central business districts everywhere. The need for accurate, quality and FAST appraisals of all commercial property types is only going to increase. We are laser-focused on delivering the best product possible.
What's a cause you're passionate about and why? 
I'm involved in various charity activities but perhaps the one I'm passionate about most is better treatments and eventually a cure for Multiple Sclerosis. This disease has impacted my family and I hope one day to be around when it is finally vanquished.
Thanks to Jeff for sharing his story. If you'd like to connect, find him on LinkedIn.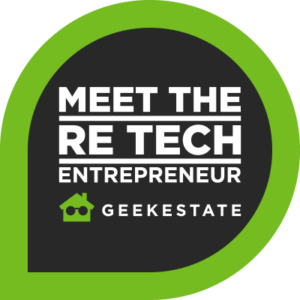 We're constantly looking for great real estate tech entrepreneurs to feature. If that's you, please read this post — then drop us a line ([email protected]).
Posted in