Tag Archives:
live chat
by Drew Meyers on 2:54 pm December 7, 2016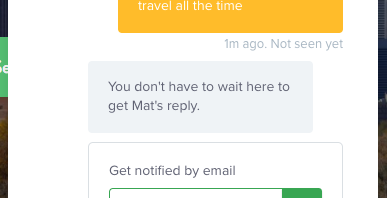 I've talked about live chat/messengers as a conversion tool before. Today, I came across an approach I like from Zestful as a result of Eric Marcoullier's tweet: Notice: You don't have to wait here to get Mat's reply Telling the website visitor exactly what they want to hear, and prompting for an email address in the process. Smart. Is anyone taking this approach in the real estate arena? PS: I also love their approach to tackling the travel/destination activities market by tapping into existing trust groups (ie helping find … Read More »
by Daniel Beer on 9:54 pm April 29, 2012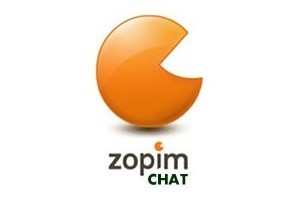 We have all been through the excitement of getting that alert via phone or email that we have a new lead on our site.  We immediately grin, day dream for a quick second of what it may hold in store for us, and head to the computer to check it out and make the sale. But sometimes the excitement quickly turns into frustration because it doesn't seem too likely we will be able to get in touch with J Smith at 555-1212 or be able … Read More »
by Drew Meyers on 12:34 pm August 24, 2011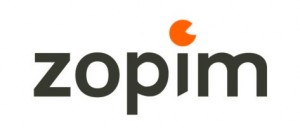 I'm starting to hear more and more people in the real estate industry talk and ask questions about Zopim, a company specializing in integrated live chat software for use on websites. Who's using it, and is it generating leads for you?