In this week's founder interview, we're bringing you Trevor Bacon from Parcl.
Without further ado…
Who are you and what do you do?
I'm currently the CEO of Parcl, a blockchain-based platform that allows users to invest in a digital square foot of physical real estate in neighborhoods around the world. I have years of experience as a portfolio manager at several hedge funds focused on the technology sector — specifically software, payments (where I was introduced to blockchain five years ago), and the internet.

What problem does your product/service solve?
Real estate is the cornerstone of the 'American Dream,' yet there has always been structural inequity in the housing market. Current market conditions are accelerating this, from rampant housing inflation and a supply crisis to heightened levels of institutional participation. Today, buying a home has become much more difficult or even impossible for many first-time buyers.
That's why we created Parcl, on behalf of everyone, so that anyone can participate in real estate (renters, first-time buyers, enthusiasts). We are making real estate investing possible for our generation through the most advanced, cutting-edge technologies to create the democratized future that we want to see. Our mission is to deliver real estate to everyone – and it starts with education and accessibility for our users.
Parcl requires no minimum investment, is highly liquid, and carries low transaction fees so investors can now trade their favorite neighborhoods just like they trade Bitcoin, Ethereum, or other crypto assets.

What are you most excited about right now?
Presently, Parcl is preparing for our mainnet launch, which we expect to take place in early Q3. With our upcoming mainnet launch, we see the company growing exponentially over the next several months. Earlier this year, we held our first testnet (over 70,000 unique visitors and over 300,000 on-chain transactions on Solana's devnet) and launched the Homeowners Association (HOA) NFT, a collection of 7,777 unique NFTs inspired by four cities where we are launching some of our first Parcl markets – Miami, Phoenix, Los Angeles, & New York. The HOA NFT sold out within just 30 minutes of going live.
When the Parcl Protocol launches, eligible NFT holders will have first access to the protocol, and we expect to see continued momentum and excitement as this new way of investing in real estate takes off.

What's next for you?
In the long term, our goal is to become the global source of truth for residential real estate pricing Parcl Labs. Currently, residential real estate data is fragmented, decentrally centralized, lacks uniformity, and holds little commercial incentive to establish a single source of truth.
Parcl is addressing each of these issues head-on with Parcl Price Feeds, a price feed at the neighborhood level that better reflects market conditions. We're taking a unique approach to deliver the most up-to-date price estimate of real estate at any geographical level, e.g., cities, counties, metros, etc. In time, we will set the standard for residential real estate data and analysis.
What's a cause you're passionate about and why? 
One cause that I'm passionate about is making all types of investing a possibility for everyone. Given today's market conditions, inflation, and the impact of the Covid-19 pandemic, it's harder than ever to invest in a number of asset classes, including real estate. That's why we're so passionate about the cutting-edge technology that's opening the doors to a far greater number of people to investment opportunities.
Thanks to Trevor for sharing his story. If you'd like to connect, find him on LinkedIn here.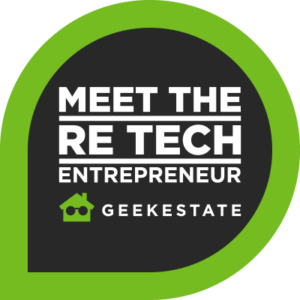 We're constantly looking for great real estate tech entrepreneurs to feature. If that's you, please read this post — then drop us a line ([email protected]).
Posted in