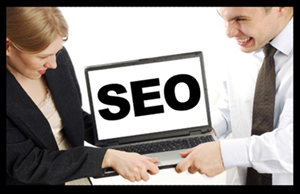 Here's the deal.
Everyone knows link building is VITAL to your SEO efforts, and usually fairly time consuming and/or expensive.
So I'm going to give you a break and give you a link. I'll make it drop dead easy…and free.
EVERYONE with a profile tagged with "geek estate" on Oh Hey World AND have a link on your profile AND checked-in to your current city — will get a link back to your website from a blog post on Geek Estate sometime in the next week. If you complete those three things by Wednesday, June 5, at 9 pm PST.
Why?
Because I care deeply about connecting this community with each other. You ALL share something in common; you want to use technology to improve your real estate business. If you don't fall into that bucket, I'm not really sure why you read this blog.
In every industry, everyone knows in person conversations, interactions, and relationships are how business grows. Let's see if we can facilitate new relationships by bringing visibility to the faces (and their locations) of this community. I want to bring the MyBlogLog dynamic back to to put a face to blog communities again (I'm dating myself in blogging world with that statement). The end result of everyone tagging their profiles — is a really easy way to discover other individuals in the online communities you care about that are nearby you in the physical world.
PS: For the blogging vets, add "RE.net" as an interest on your profile.
And if the prospect of connecting and learning about the other awesome members of this community isn't enough – well, that's why I'm giving you a free link as an added incentive.
To recap:
1. Create an Oh Hey World profile & tag it with "geek estate".
Here's the direct link that will tag your profile correctly.
(if you for some reason need the raw registration code: 0d8d9476-aafb-4510-8754-12e316e98fcc)
2. Fill out your profile, and ensure there is a link to your website in the URL field.
3. Check in to your current city.
4. Do this by 9 pm pst on Wednesday, June 5th
Sound simple enough? This has seriously got to be the easiest link building tactic you've ever seen. I could be shooting myself in the foot if the whole community registers since I'm going to have to do these links with a rapid & manual copy/paste session…but what the heck.
You have 2 days….
PS: If you want to go above and beyond and create a welcome kit for your city, here are a few examples.