I truly believe there is a very real opportunity for someone to showcase true local experts.
Sure, there is a data aspect of local expertise – but there's also a neighborhood/community knowledge aspect which has nothing to do with real estate market data. Buyers want to truly know the ins and outs of the area they are moving to. What is the best place to get tacos within walking distance? Those relocating to new cities are seeking all sorts of knowledge above and beyond someone moving within the same city – weekend trips, local bars, activities, clubs, restaurants, coffee shops, dry cleaners, direction to skiing spots, public transit options, etc.
Real estate agents, of course, have all of this local knowledge (market data as well as things to do), but largely locked inside their heads.That data is out there – but it's literally scattered across thousands of local blogs and websites/apps. If you are the most knowledgeable person on the planet about hyper local area X, but no one knows it because they can't find it — then you're certainly missing an opportunity for generating business.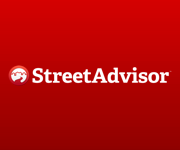 I tell you, a combination of Trover to showcase the gems in your area (I've long been a fan), StreetAdvisor for reviews of cities and neighborhoods as well as local questions and answers, and listings from Zillow or IDX (actives and solds)…would be a pretty damn compelling agent profile product. Integrate data from Yelp and Foursquare/Swarm, and you'd really have something.
I've long thought the industry is in a better position to nail this opportunity than anyone else. It appeared National Association of Realtors was going to take a stab at this with Street Cred (a brand name I really like), but haven't heard a peep since. (Anyone have any further insight on why it's been abandoned?)
Update: see this for 2014 results of Street Cred.
Is someone going to go after this in a big, big way? It's certainly not an easy product to nail given the vast amount of data needed to deliver on the consumer value proposition. Of course, that's precisely why showcasing local experts is a product and opportunity worth tackling.
[Disclosure: I'm consulting for StreetAdvisor]